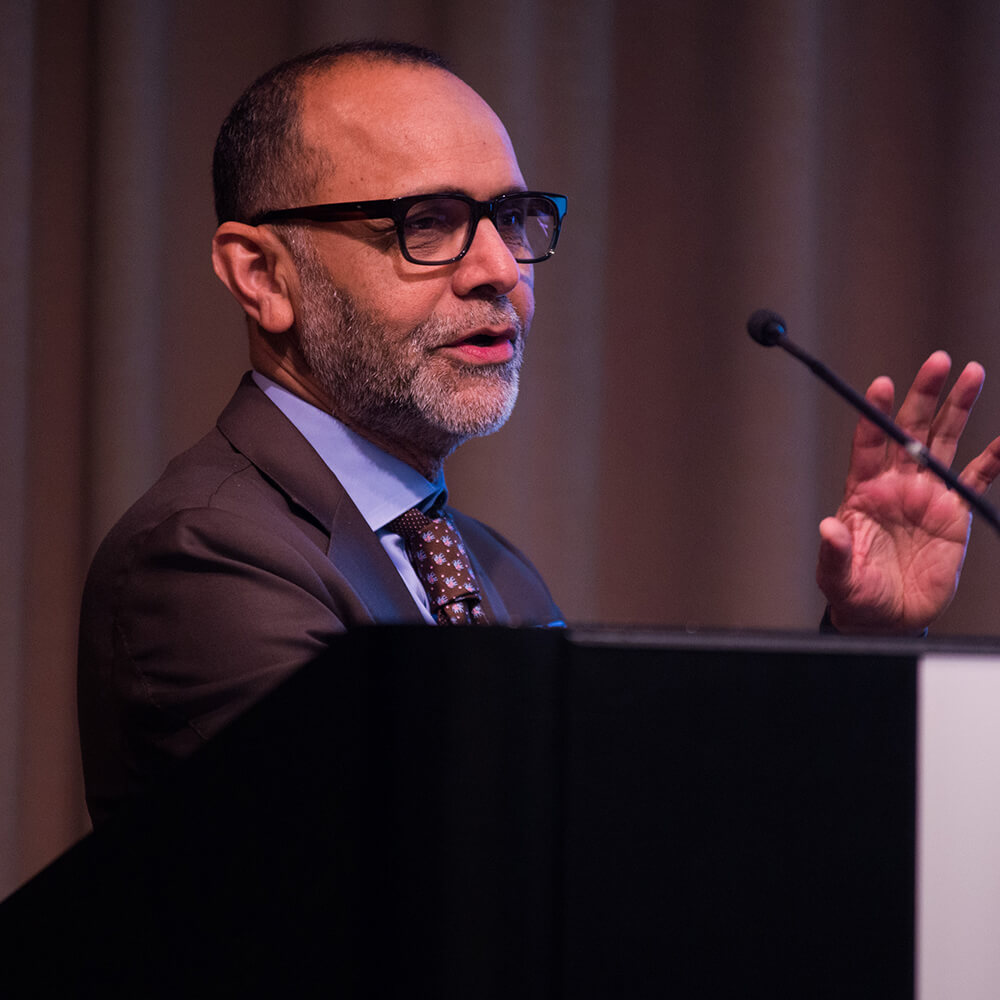 Dr. Babar K. Rao, board certified Dermatologist, Dermatopathologist, and Mohs Surgeon, leading authority on pigmented lesions, as well as a pioneer in Dermoscopy and Confocal Microscopy delivered the lecture, "In Vivo- Microsopy: Non-invasive diagnostic tools for managing skin lesion in 21st century," on May 26 at Department of Pathology and Laboratory Medicine, Rutgers RWJMS, New Brunswick.
Dr. Rao started the discussion with a case of 79 years old man presented with a 4 cm pigmented lesion on his cheek. Dr. Rao asked the audience "what options do we have to prevent the patient from an unnecessary scar? "answer is Confocal Microscopy ".
Dr. Rao then demonstrated the principles of Confocal Microscopy and technique to get confocal images. "It is a painless and quick method, which enables the visualization of skin layers at almost histological resolution-WITHOUT CUTTING".
"I have seen patients with multiple pigmented lesions and scars from pervious biopsies, young patients with a large lesion on aesthetically significant sites like face, or there is child with a worrisome lesion."Dr. Rao said. " In all these cases I prefer to do a confocal microscopy before a biopsy, if the lesion looks benign on confocal, I save my patients from anxiety, pain and scar-WITHOUT CUTTING. I will keep saying these words-WITHOUT CUTTING."
During his one hour lecture Dr. Rao explained the confocal and histological correlations. Most common terms used for confocal image evaluation and patterns of skin cells seen on confocal microscopy were part of his lecture. Dr. Rao also discussed interesting clinical cases form his practice diagnosed on confocal microscopy.
At the end of the lecture Dr. Rao mentioned his current and future research projects related to non-invasive diagnostic modalities.
"Remember my words: Confocal Microscopy is a cutting edge technology WITHOUT CUTTING." Babar K. Rao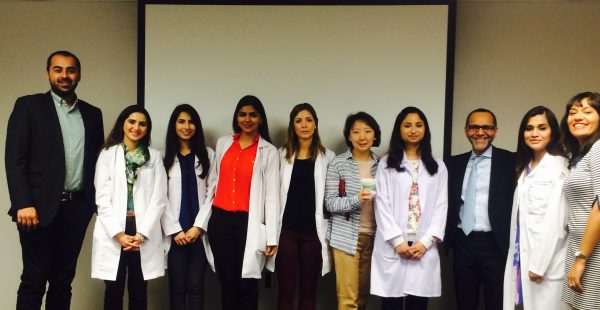 Dr. Babr K. Rao (3rd from right) and colleagues at Department of Pathology, Rutgers University Hospital, New Brunswick.